Andy Ference, Boston Bruins (Is anyone still out there?)
These are from a series called 'Bodies by Boston 2008,' from a Boston-based online magazine called
Stuff
.
A preview: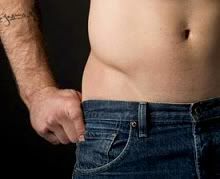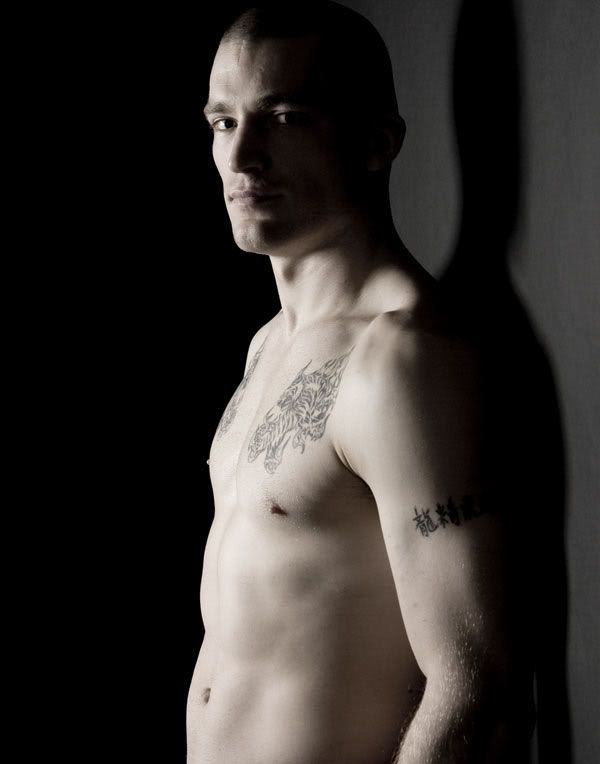 I kinda love the fact that he's wearing Volcom jeans, not some snotty designer. (I guess it goes with the pro snowboarder wife.)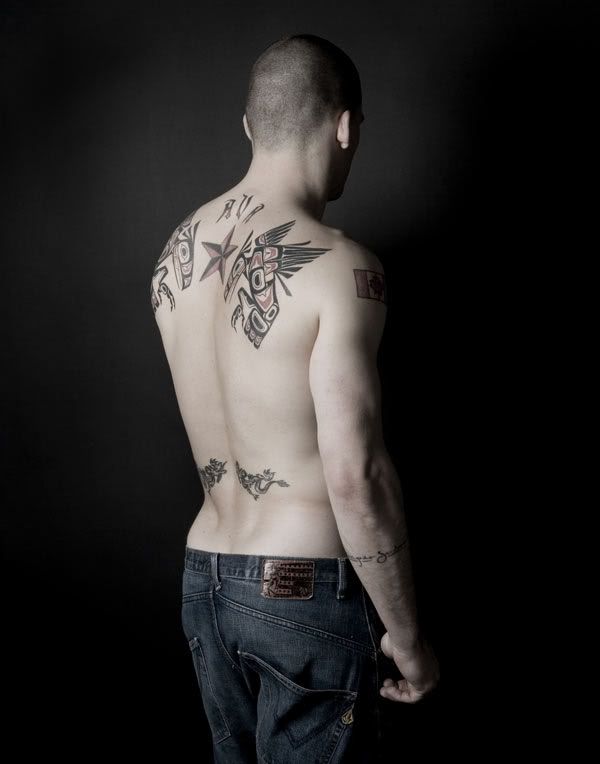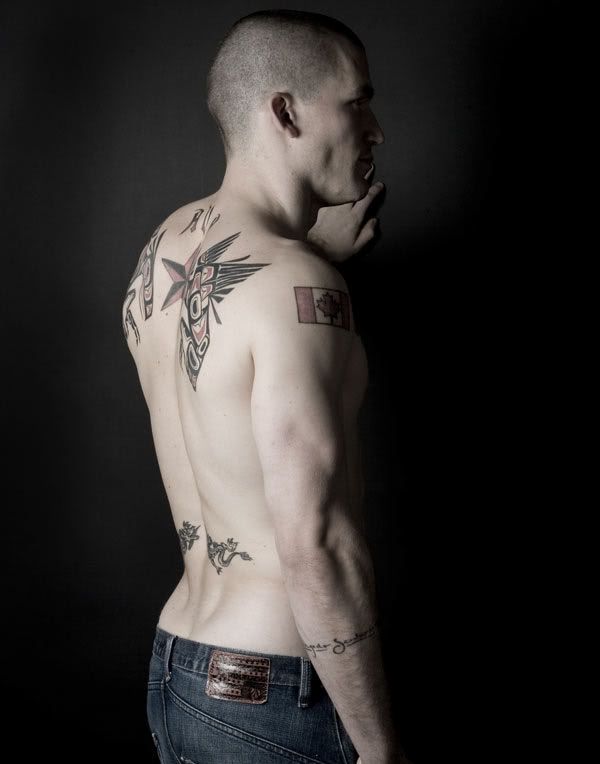 He tugs those jeans one millimeter lower and this photo is no longer PG-rated.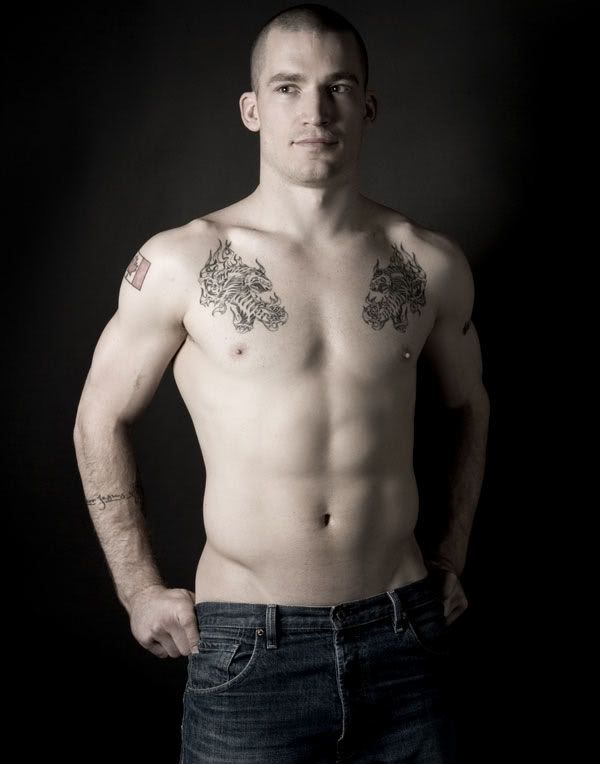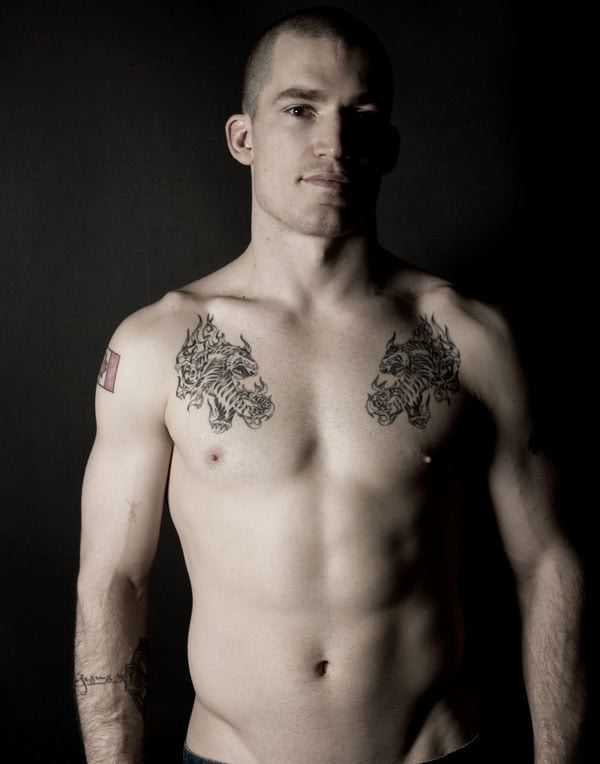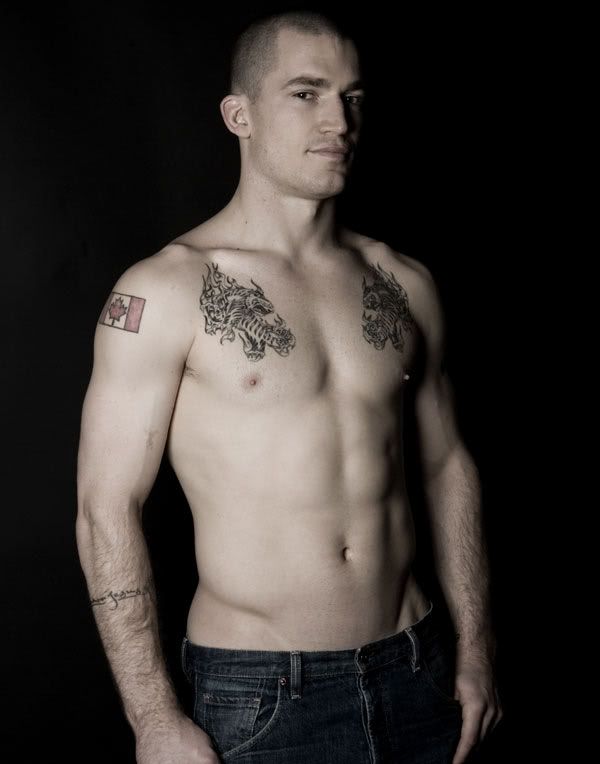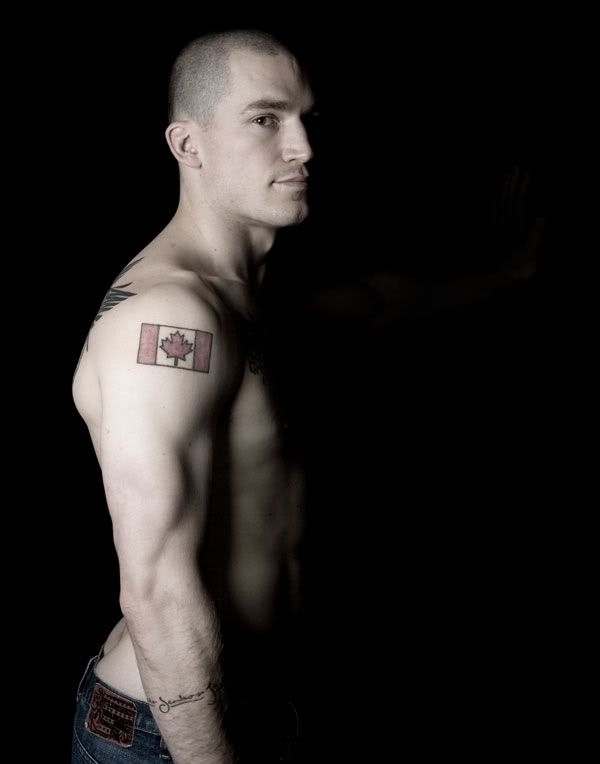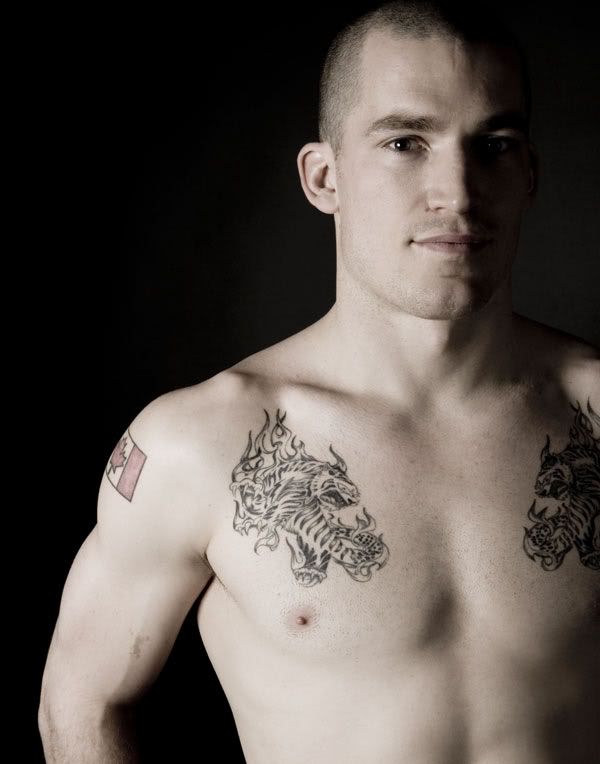 And if you like your Ference beefcake a little more colorful...
Interestingly, they weren't actually black and white, just very desaturated for dramatic effect...which can be reversed! (Same pix, color-adjusted)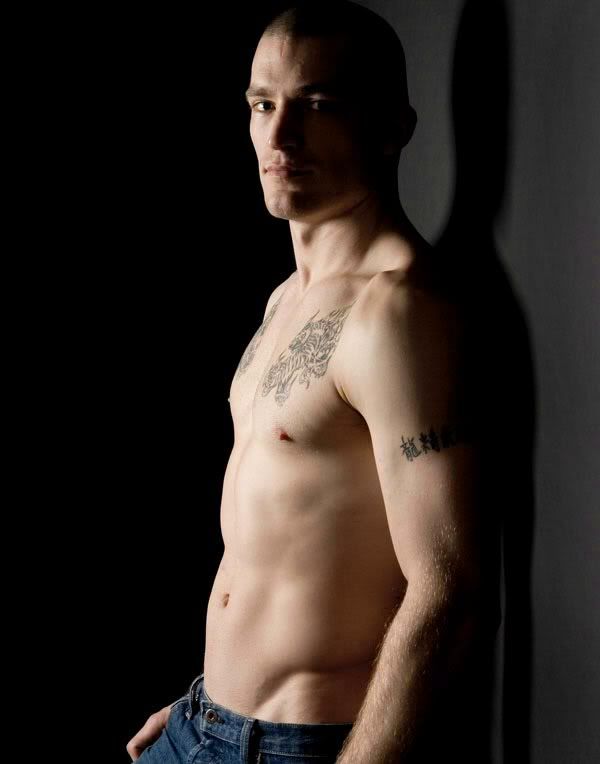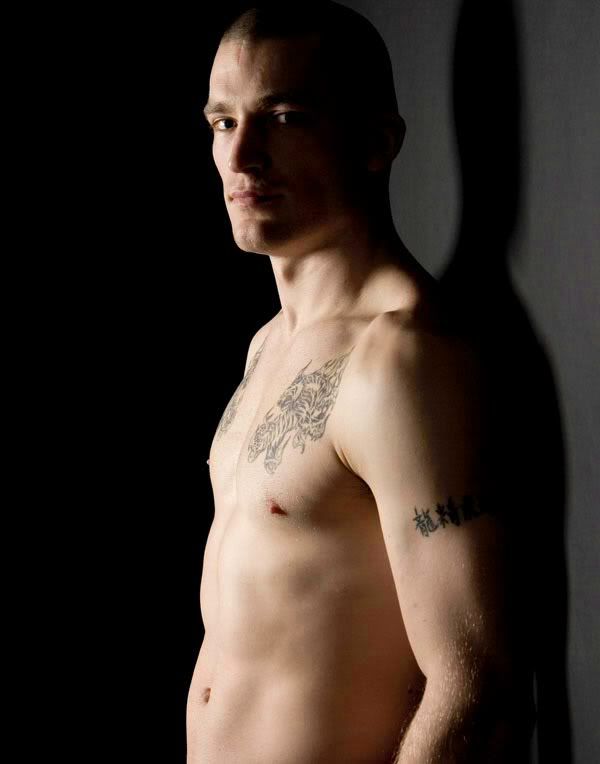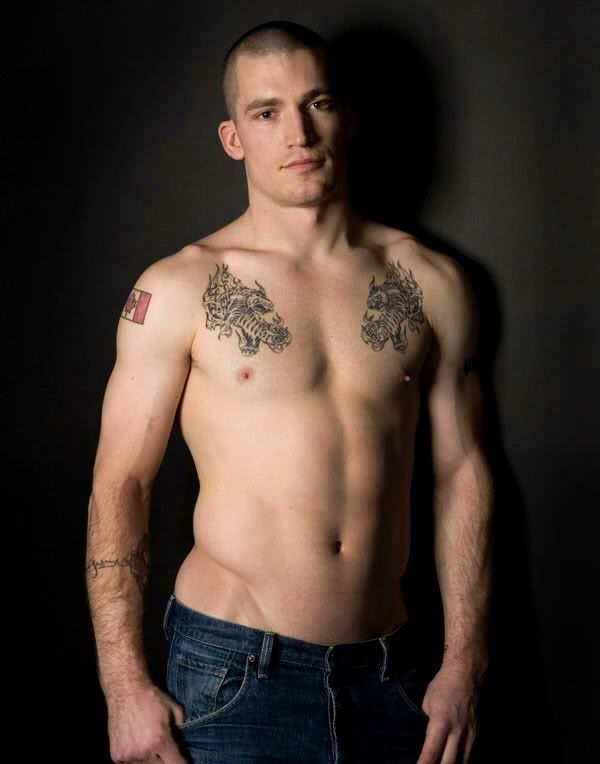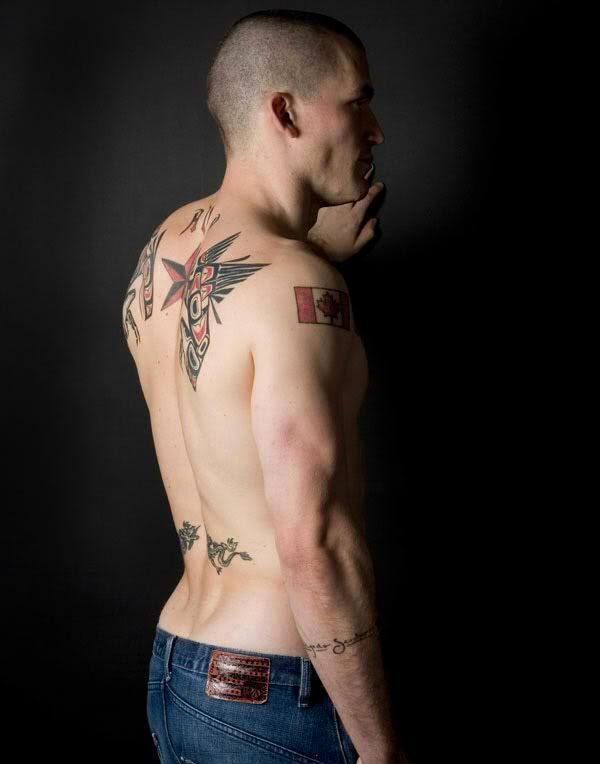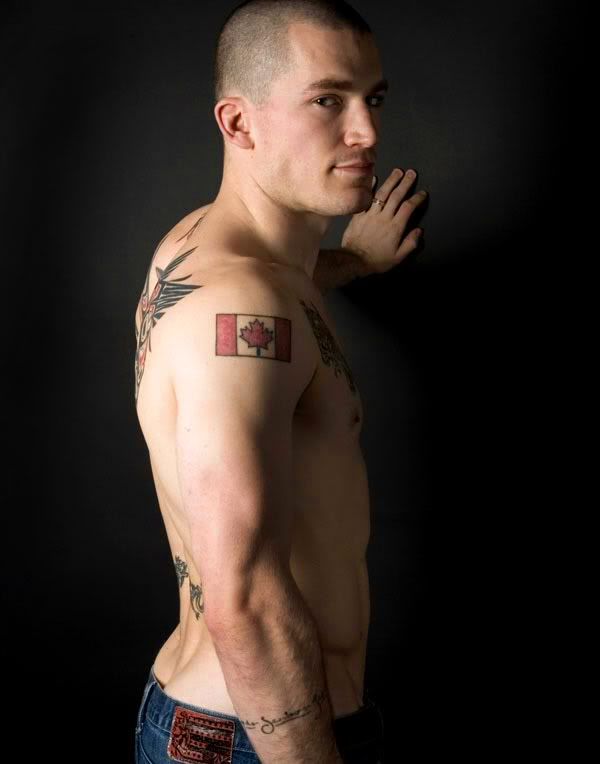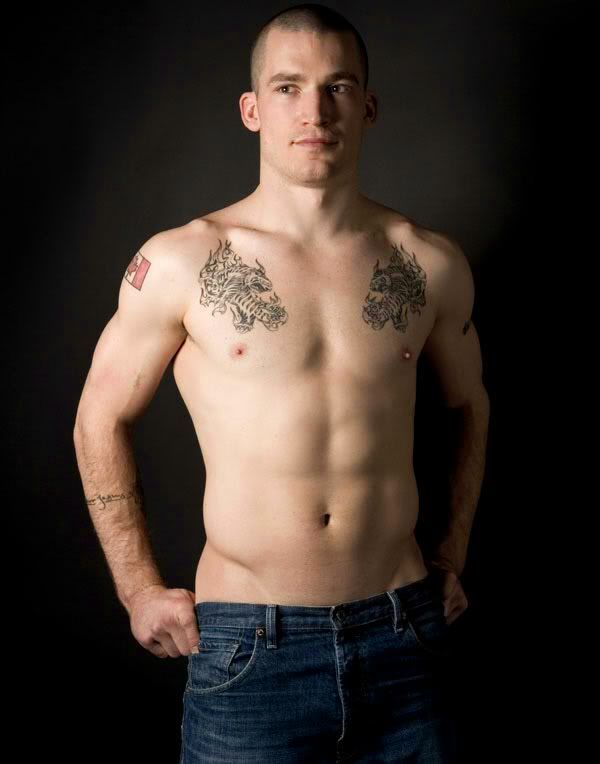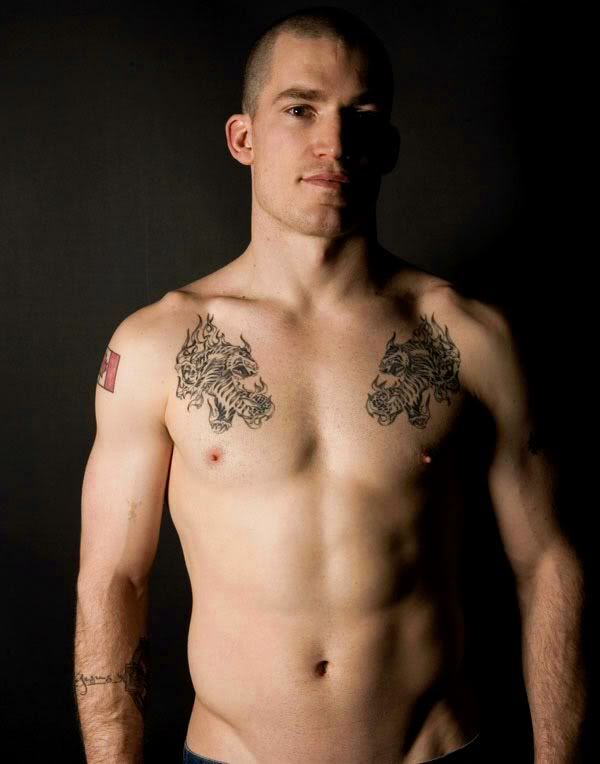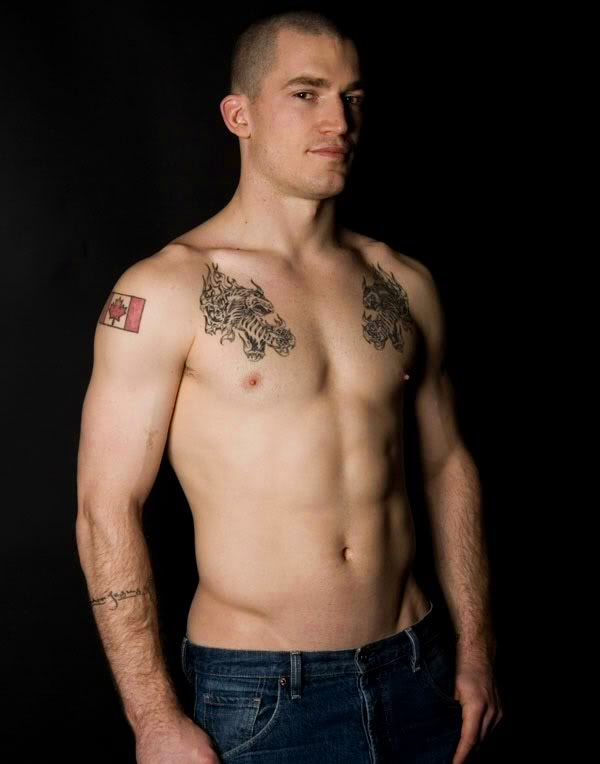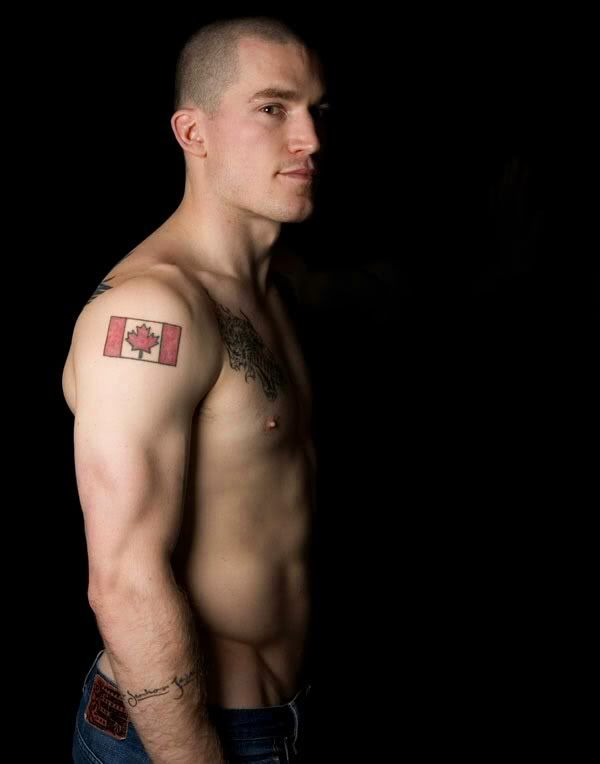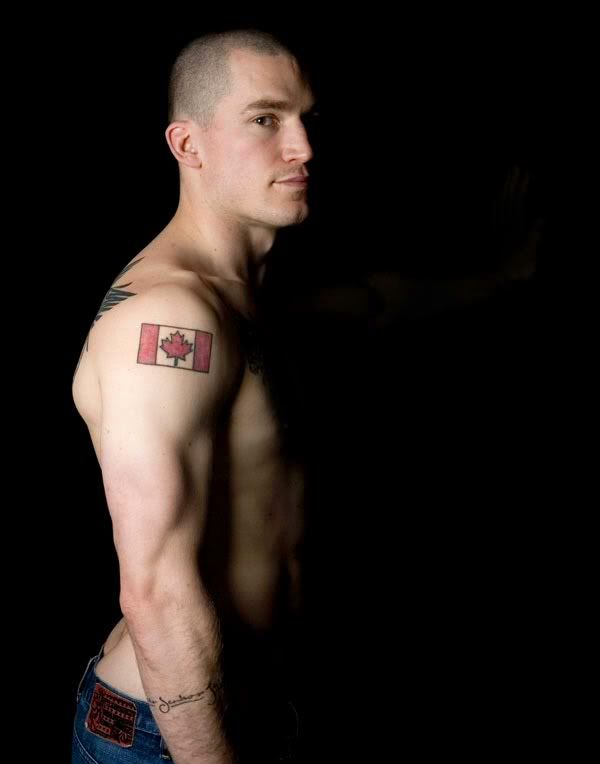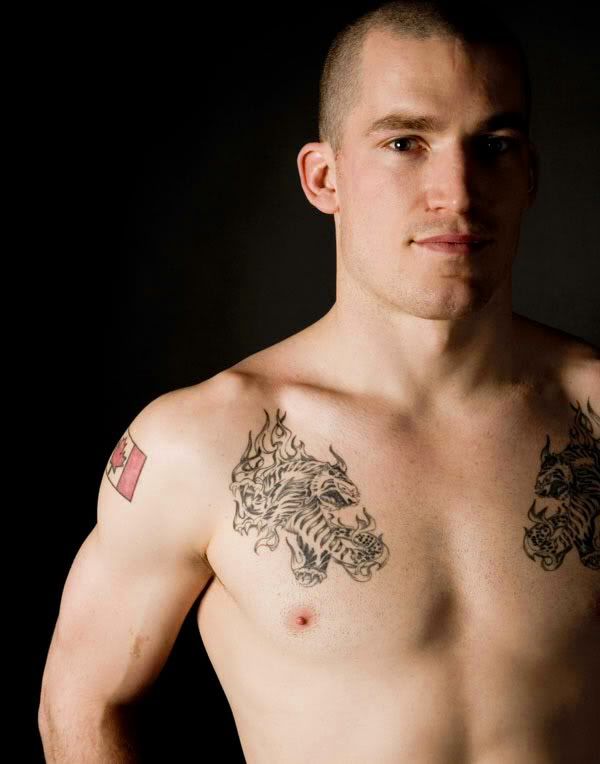 Here's the little interview that goes with the photos:
Andrew Ference, defenseman for the Boston BruinsHow much do you work out?
In the off-season, a ton. Probably six days a week, about an hour in the gym and two to three hours doing biking, running, kayaking. And then during the season, we're playing, practicing, working.
Do you watch what you eat, or does this body just come naturally?
I eat healthy, but I definitely have indulgences. As a general diet, I eat organic and eat healthy, but I'm all about stopping at Bova's for pastry.
What's your favorite guilty-pleasure food?
Lemon turnovers from Bova's — so good.
You have a great body now, but did you ever go through that "awkward" stage?
I was always active — I always played sports all the time. I never worked out to have a good body; that was never the point of my workouts. The point was to be in good shape for the sports that I play.
If you could have anyone else's body, whose would it be?
Jarome Iginla. He was a teammate of mine in Calgary before I got traded to Boston.
Favorite exercise?
Doing sprints on the stairs. It's the most effective one.
Least favorite exercise?
Bench press, by far.
What's the best body compliment you've ever received?
My wife usually pumps my tires. Maybe getting asked to do this — that's a pretty good one, I guess.
What do you consider your best body part?
I'll go back to my wife -- she said, before I came here, "Make sure you show your Vs, between your hip and your oblique."
Comments {10}